Adding handwriting comments and drawings to Power BI report
I've started reading 'The Back of the Napkin' book by Dan Roam and realized that I literally can use 'virtual napkins' in my Power BI reports. The idea is simple – adding a new visual layer to each Power BI report page with handwriting comments and drawings. In my 'Good and Bad Power BI Charts' report I can use it to explain why certain visuals or their elements are worse or better. In other reports it can be used as a simple user manual or to bring users attention to some important parts of the report without adding any clutter to the report itself.
See how it works in the attached report. Click on the 'Show Comments' button in the left bottom corner of 'Pie Chart?' report page. Then click anywhere on the page to hide the comments.
How to add handwriting comments and drawing into a Power BI report page? It's really easy.
Save a screenshot of the entire report page
Open it in Adobe Photoshop (or a tool of your choice)
Add a new layer above the image
Draw and write whatever you want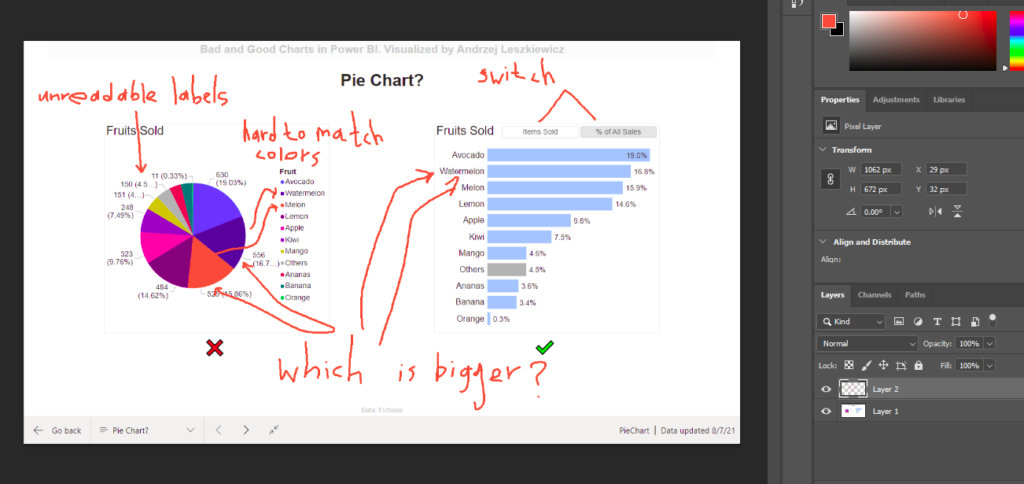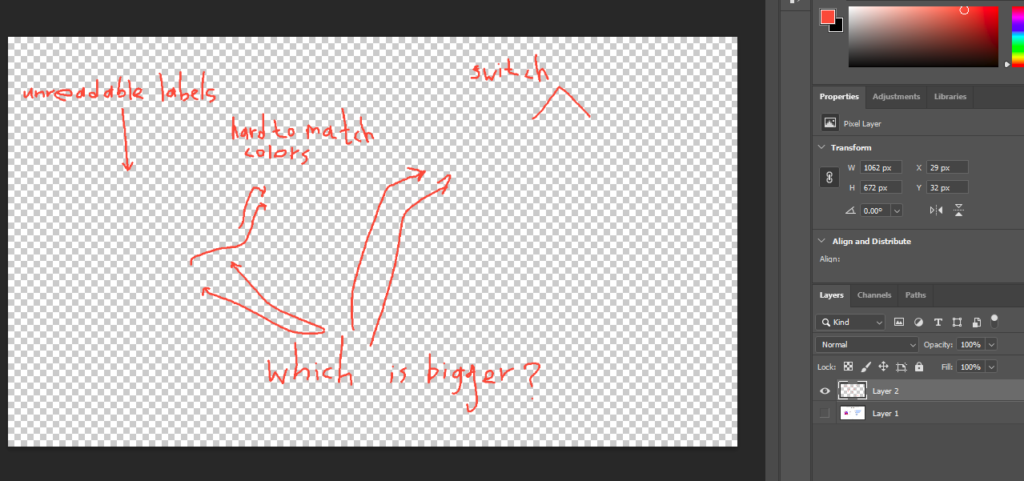 Hide the background layer (the screenshot) and save the transparent layer as a PNG file
Insert this PNG file as an image visual into Power BI and resize it to fit the page
Create a couple of bookmarks to show / hide the image over the report in one click
I'm thinking to use this approach a lot. Just will need to use a better drawing/writing device (graphics tablet), not a TrackPoint.